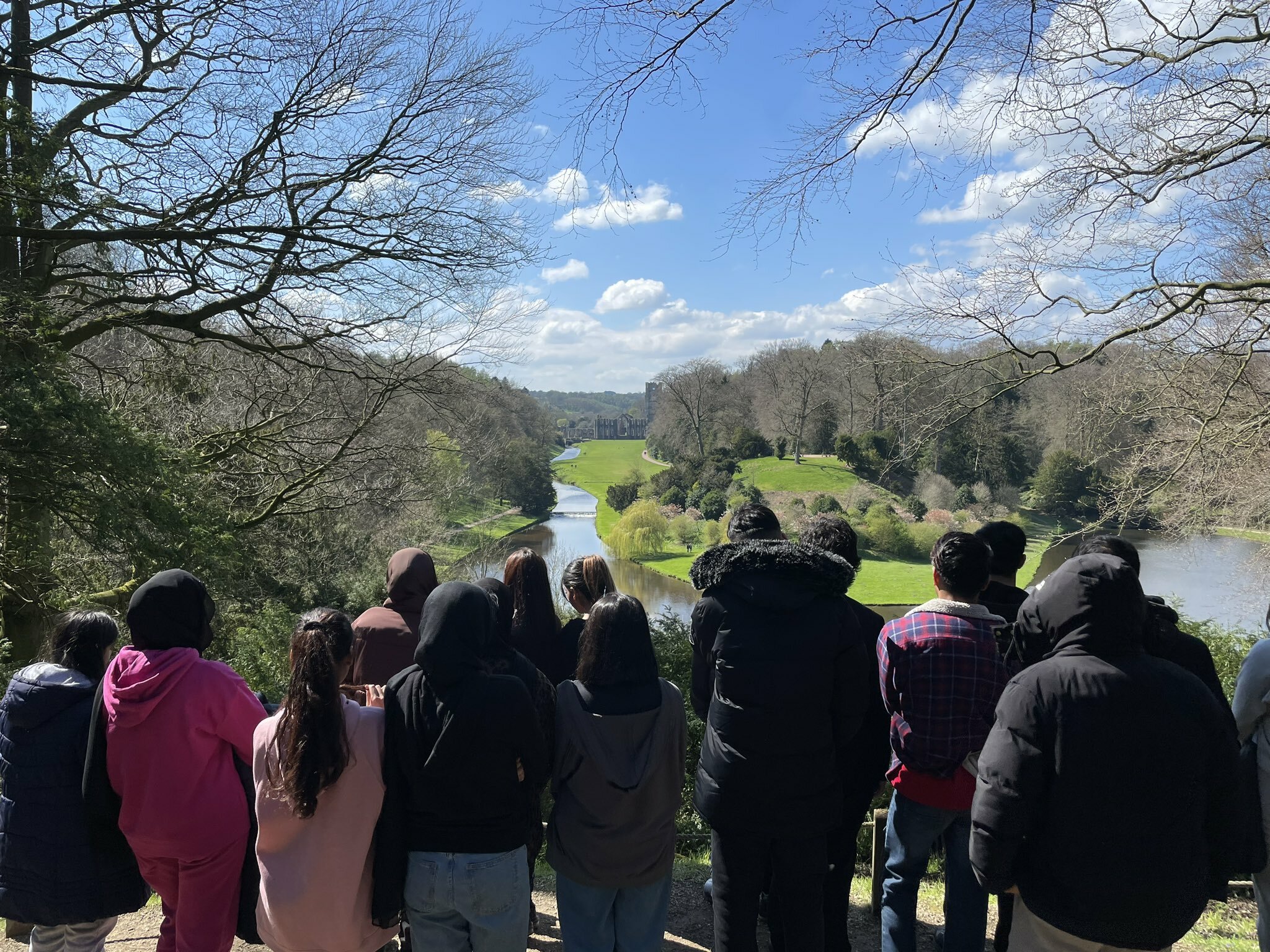 Year 11 visit Fountains Abbey
Posted 19th April 2023
All students who have chosen GCSE History take two exams in Year 11 that cover four key topics: Viking Expansion, The Norman Conquest, Migrants to Britain and Living under Nazi Rule. A third exam is also taken which asks students to study a local historical site. At Dixons McMillan, building on the legacy of History teaching at Dixons since the 1990s, students investigate more about the fascinating past of the UNESCO World Heritage Site of Fountains Abbey and Studley Royal.
Usually students go on this field trip at the end of Year 10, but COVID-19 restrictions made this impossible last year. We were very fortunate to get the opportunity to take our Year 11 historians just before their examinations commence.
Students looked at the fascinating Romanesque and Gothic architecture of the ruins of Fountains Abbey, a Cistercian monastery founded by 13 monks fleeing a riot in York in 1132 AD, before spending the afternoon exploring the water gardens built by the Aislabie family of the Studley Royal estate in the 1700s.
You can find out more about Fountains Abbey and Studley Royal here and the GCSE History exam specification here.