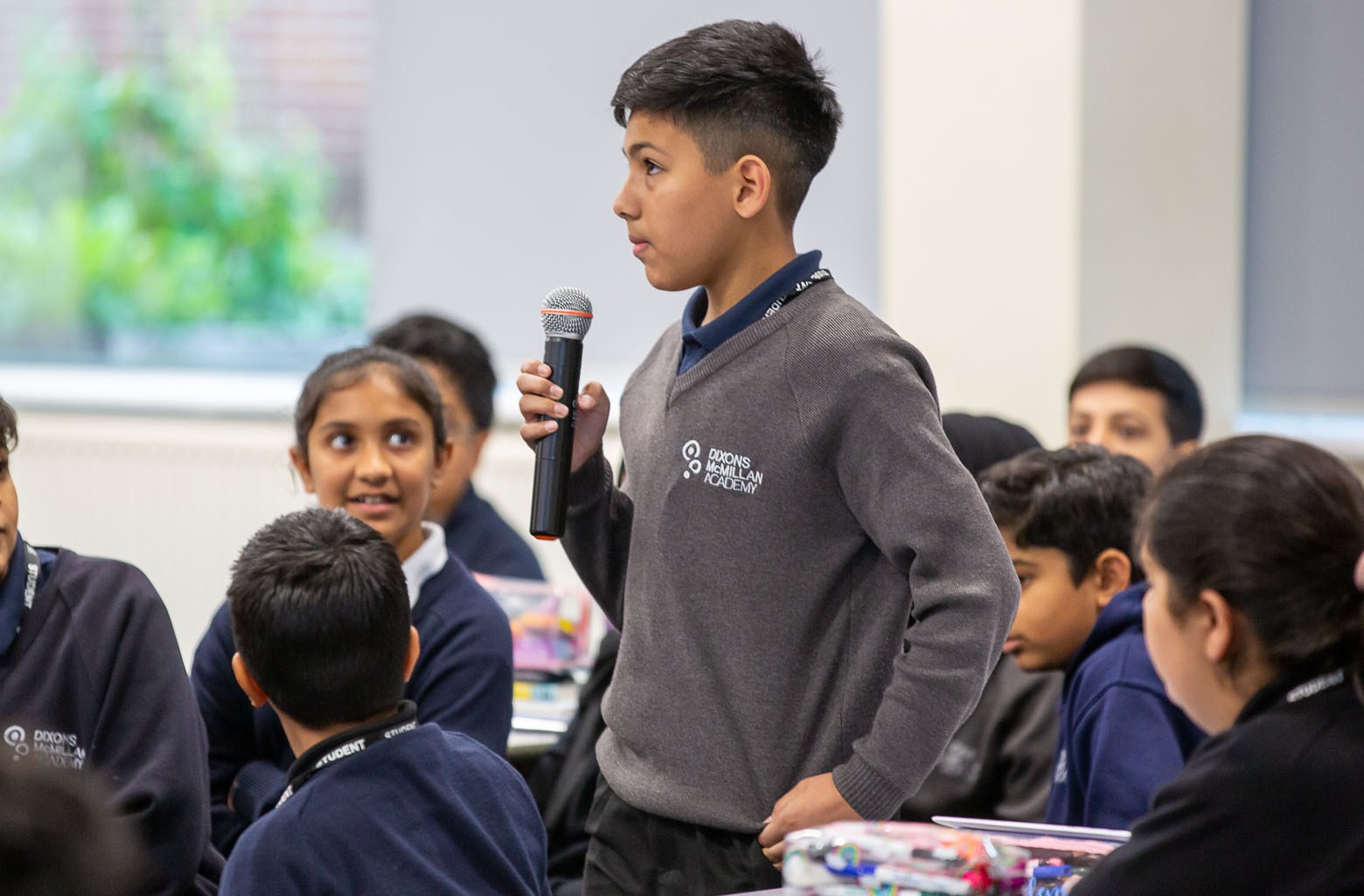 Stretch
Although there is no formal qualification, Dixons McMillan prides itself on having students who are confident and literate when speaking in public and Stretch supports that. Students are expected to complete one independent 'stretch project' each assessment cycle (13 weeks).
Students develop their employability skills through independent research, creating a professional presentation and public speaking; all key skills looked for by employers. Projects are assessed through a student exhibition at the end of each cycle – the dates of these are on each Long Term Plan (the afternoons of our Employability Days).
Stretch projects must be clearly linked to the themes set each cycle.​ Stretch projects are completed within advisories and the advisor will lead on delivery to their own advisory - holding each student to account to produce a high-quality project in response to the brief set.​
Every student in Year 7, Year 8 and Year 9 presents their stretch/First give projects to their advisory . Two finalists from each advisory will then present their project to the whole year group each cycle in a Stretch Final​
Year 9 will complete a careers-based stretch project Cycle 1 and then go onto 'First Give' - a charity entrepreneur project in teams led by the Head of Year and the First Give team. This will finalise with a presentation to the First Give organisers and the possibility to win funding for the winning project.​
​
| | | | |
| --- | --- | --- | --- |
| | Year 7 | Year 8 | Year 9 |
| Cycle 1 | Theme: Physical | Theme: Culture | Theme: Careers |
| Cycle 2 | Theme: Visual | Theme: Innovation | First Give programme |
| Cycle 3 | Theme: Spatial | Theme: Creativity | First Give programme |
You can find out more information about First Give here.
The dates for our next round of Stretch Finals are:
2023-24 Cycle 1: Friday 8th December 2023