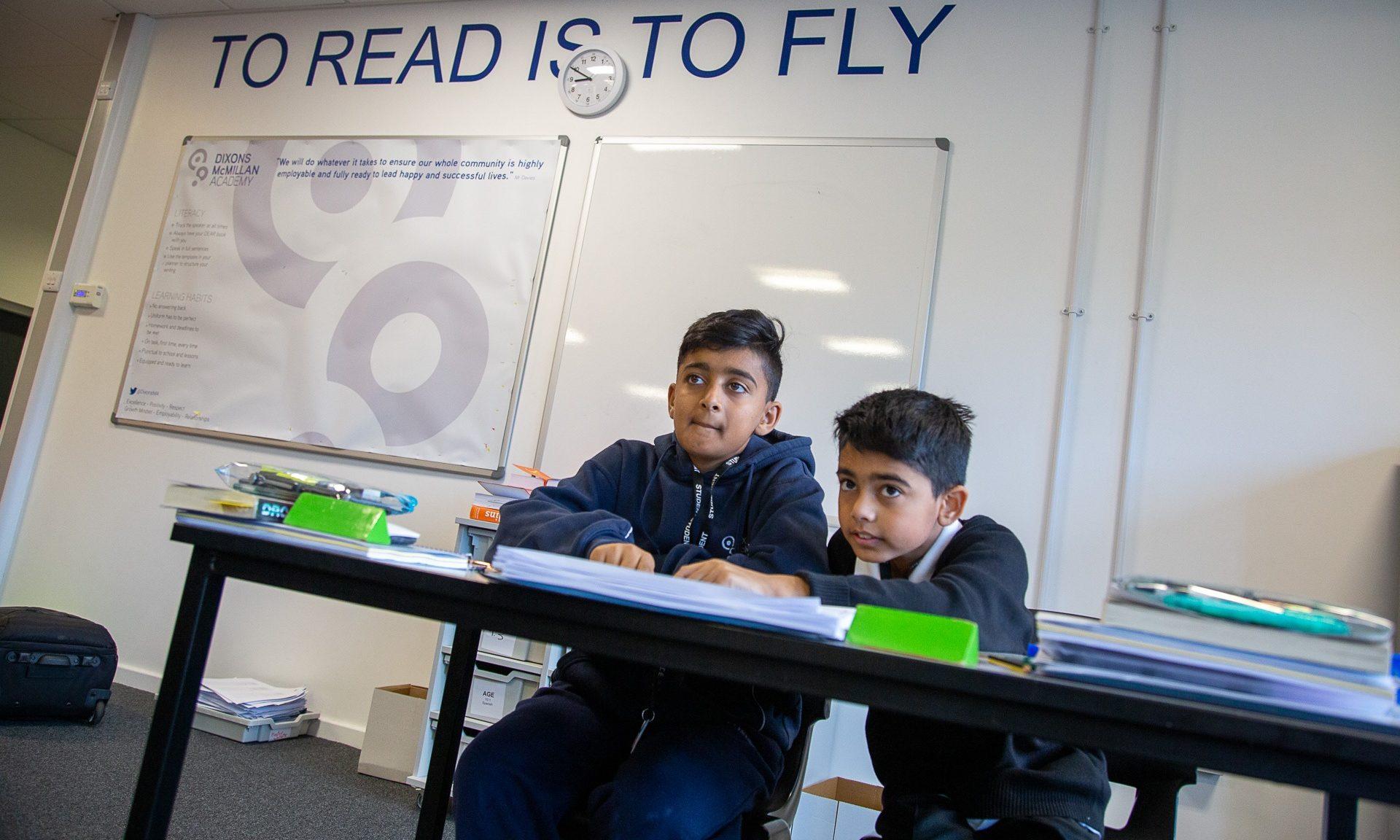 Literacy
Focus on Literacy
At Dixons McMillan, we believe that "to read is to fly". Those who have developed their literacy skills and become excellent readers will also be excellent writers and go on to academic and future success in their lives. All students at Dixons McMillan have daily sessions with their advisor, where DEAR (Drop Everything and Read) is a key component. Students are expected to always carry a reading book with them and are challenged to read increasingly more ambitious texts to aid their learning and future lives. The Library (learning commons) and IT Desk are open to students before, during and after the normal academy day for homework support and independent study / reading.
We develop students who are confident readers, speakers, writers and listeners; who value these life skills and strive to improve them. It is the responsibility of all staff from all subject areas to teach literacy skills: reading, writing, speaking and listening are integral to all subjects.
In order to raise the profile of literacy, to support students with their learning and to raise standards across the curriculum, there are three 'literacy' expectations of all students at all times:
1. To have a reading book in their possession (reading)
2. To speak in full sentences and no slang (speaking)
3. To track the speaker/s (listening)
There are also 40 minutes of reading time each day during DEAR (Drop Everything And Read) sessions. During these sessions, Advisors, as teachers of reading, support students in their reading through a variety of activities including reading in silence, discussing their reading with peers and completing book reviews. Advisors are also required to model reading aloud and reading in silence, facilitate class discussion, check reading logs and assess students' reading against DEAR standards. Interventions are provided for students based on their DEAR standards data.